OBJKT4OBJKT Exhibition


The first OBJKT4OBJKT Virtual Exhibition was hosted on Cryptovoxels on the 24th of April 2021. It was part of a weekend celebrating all the amazing artwork that was shared for free with the hicetnunc community during the first OBJKT4OBJKT event. The exhibition space display was created by our friends @Esclaponr and @jaxjmart.

On Saturday, April 24th 2021, at 7pm CET, VerticalCryptoart hosted an open discussion on the Hicetnunc Discord for artists to share their art and artistic process. The live stream was simultaneously streamed within the exhibition space where people could watch and listen to the discussion together. At 8pm CET, there was also a traditional livestream with Hicetnunc & Friends on Twitter.

It was a pleasure to exhibit so many artworks from a range of diverse artists. Our hope was to bring more people together whilst explorting art together in the metaverse.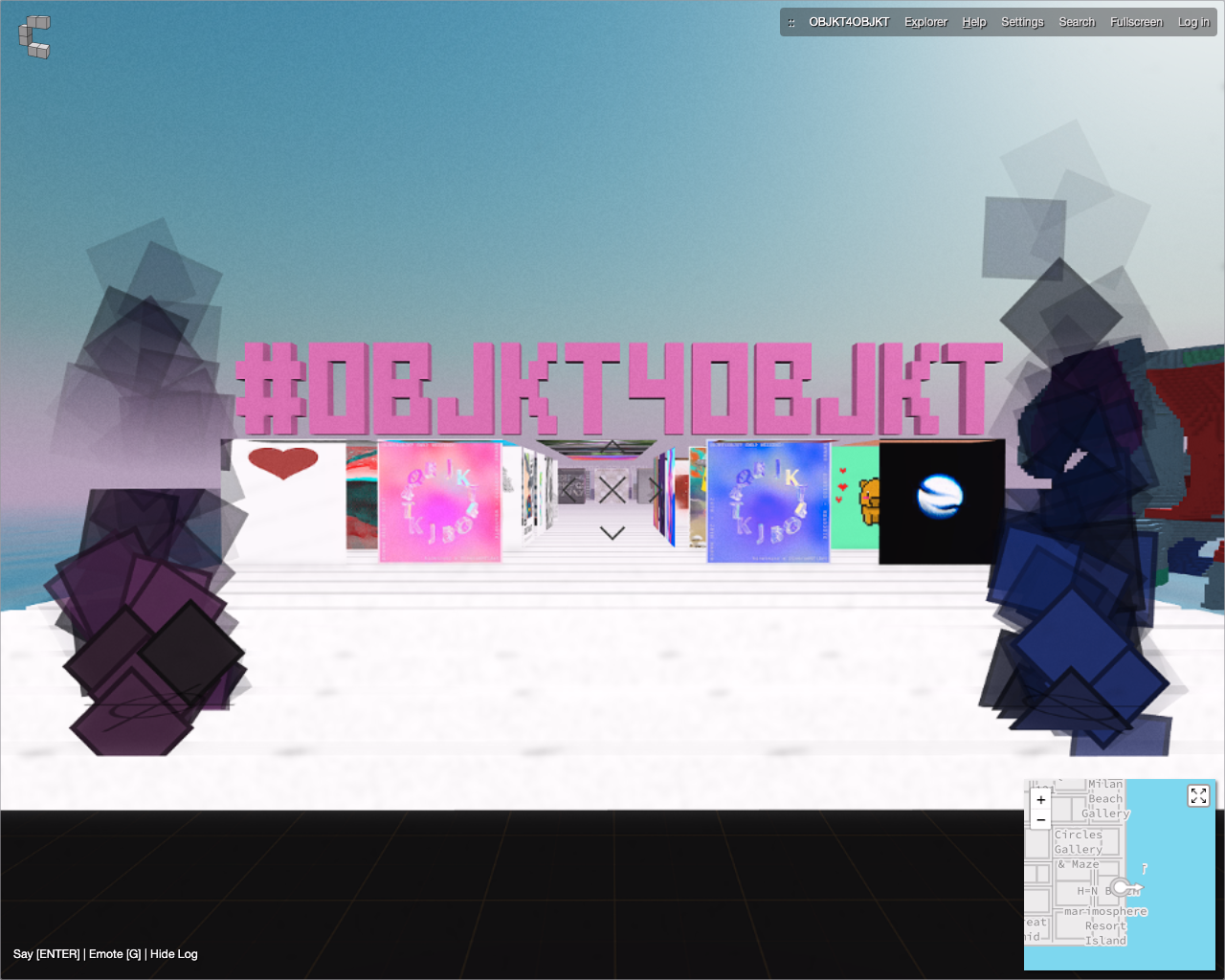 OBJKT4OBJKT Exhibition at CryptoVoxels


---