OBJKT4OBJKT #2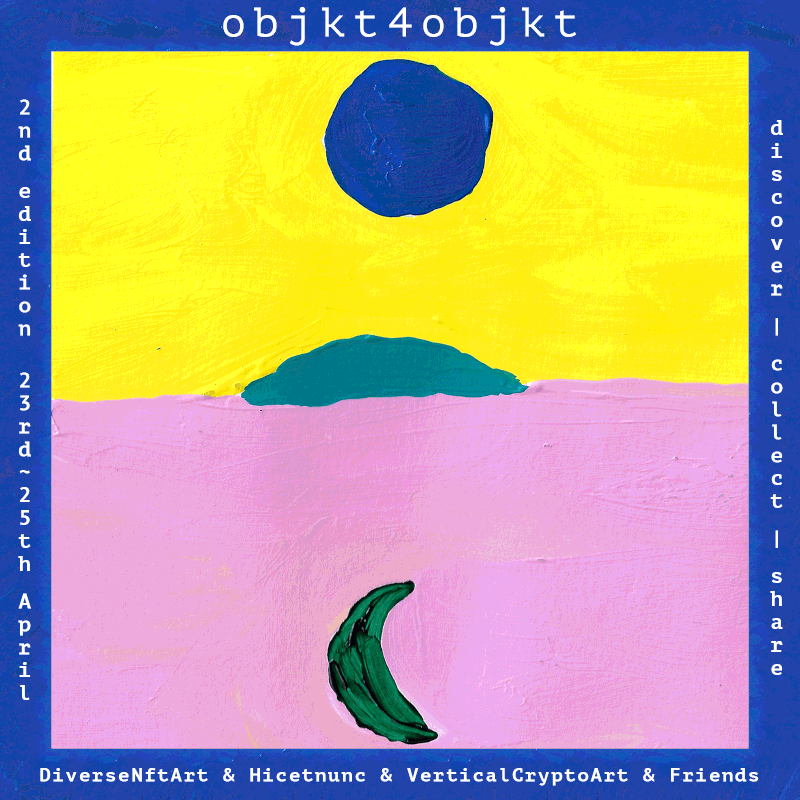 Artwork by

Taís Koshino


The second edition of OBJKT4OBJKT ran alongside the OBJKT4OBJKT Exhibition during the weekend of 24th April 2021, in partnership with with hicetnunc, VerticalCryptoart, @Esclaponr and @jaxjmart.

With over 900+ submissions the event drew event more attention from the crypto art and nft community. New artists joined and particpated alongside artists from the first event, more art was made and shared with each other for free.

Since the second edition of OBJK4OBJKT more inspired, community driven events have happened within the crypto art and nft community centering around the same values as objkt4objkt including: aubjkt4aubjkt, objkt4objkt3, objkt4xmas, item4item, girlsgang objkt4objkt.
---